Alexa Vega Stars in 'The Pregnancy Project'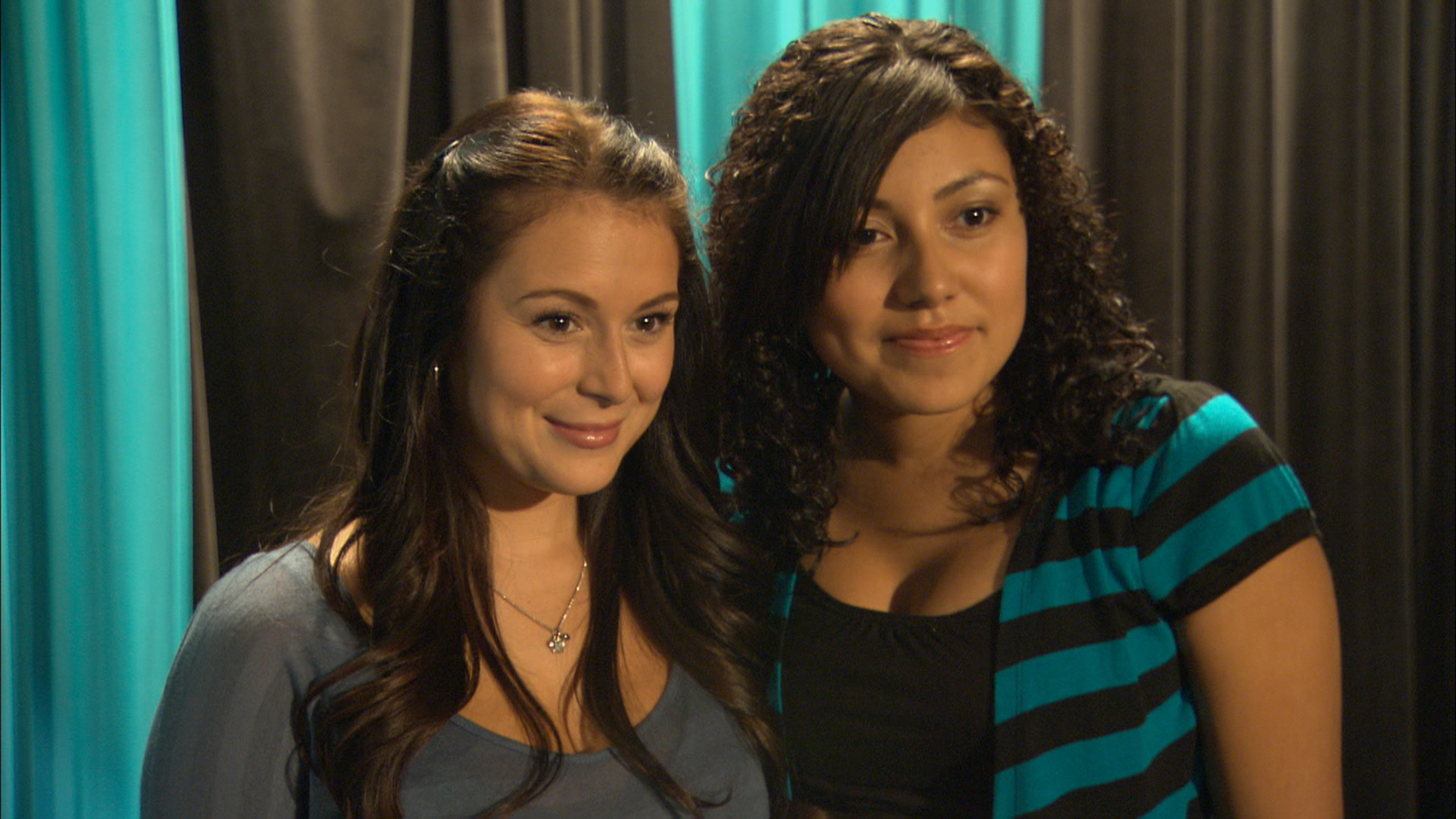 Above, Alexa Vega takes a picture with Gaby Rodriguez, who she plays in the new Lifetime movie The Pregnancy Project.
Alexa, 23, plays Gaby, who is an 18-year-old high school student who made headlines when she did her senior project about the prejudices of teen pregnancy.
A description for the movie, and real life event, is as follows:
The story begins with Gaby deciding that her senior project will be on stereotyping, which she decides to experience firsthand. Confiding in her mother Juana (Judy Reyes), her boyfriend Jorge (Walter Perez) and a handful of others, Gaby begins her social experiment in which she tells her friends, family and teachers that she is pregnant. While her fake baby bump continues to grow over the next six-and-a-half months, Gaby carefully records how she is treated and what is being said about her – for better and for worse — both in and out of school.
The Pregnancy Project premieres Saturday, January 28th on Lifetime.